Description


Pure titanium long chopsticks
- Ultralight and reusable titanium chopsticks.
- Comes with a high-quality aluminum storage case for easy transport, multi colors.
- There are two shapes for you, round and square.
- Great for backpacks, purses, and lunch boxes.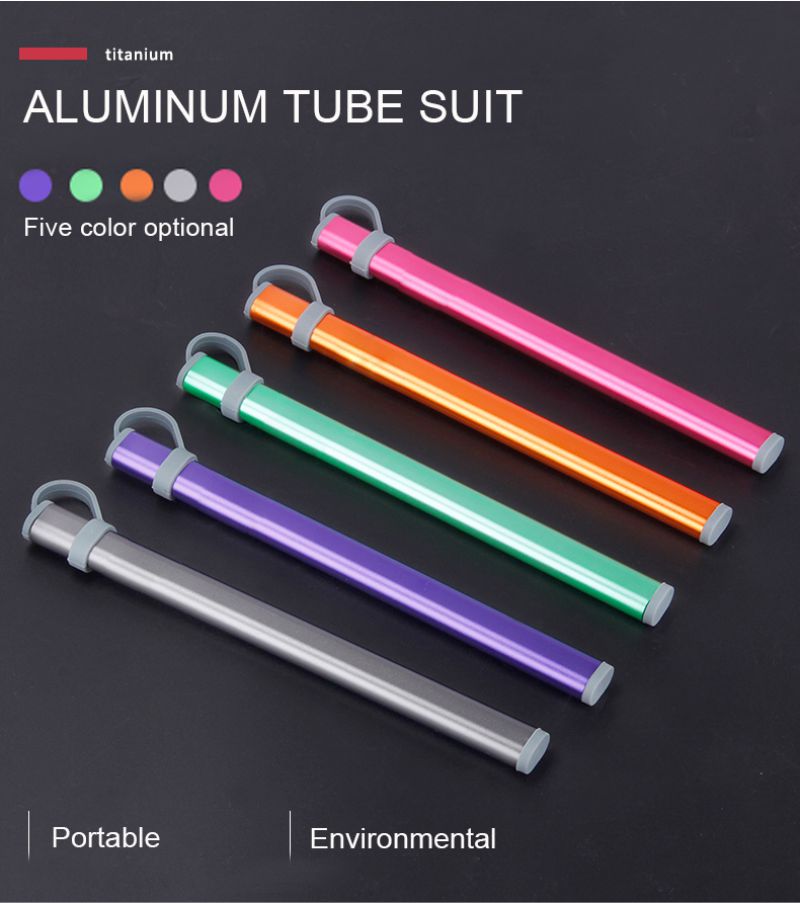 Our thoughts:
We are committed to facilitating outdoor activities for the masses, not as providers, but as participants.
As you can see, new titanium.The biggest characteristic is light, it is lighter than stainless steel 45%, in addition, high strength, we have done an experiment for this, the same titanium products and stainless steel products from upstairs thrown, titanium products intact, stainless steel products have been out of shape.As for outdoor sports, we need the sturdiness of products more. We hope to provide you with a good outdoor experience.
The most important thing is its light biology. Since it is a product like tableware, you certainly hope that what you eat is healthy and not harmful to human body. However, other material products cannot guarantee this, titanium can.Whether or not it has been cooked at high temperature, titanium products will not have metal residues, which will not let the human body into harmful substances.There will be no adverse side effects after long-term use.Titanium chopsticks borned with the combination of these characteristics of titanium materials.
As I mentioned above, the chopsticks have two shapes to choose from, round and square. You can choose according to your needs and preferences.Each pair of chopsticks has aluminum tube packaging, very elegant, very textured.Mainly to facilitate storage and carry.

Plus:
- Easy use and clean
- Great price for quality chopsticks
- Packs down small enough to fit in a backpack
- Makes camping something to look forward to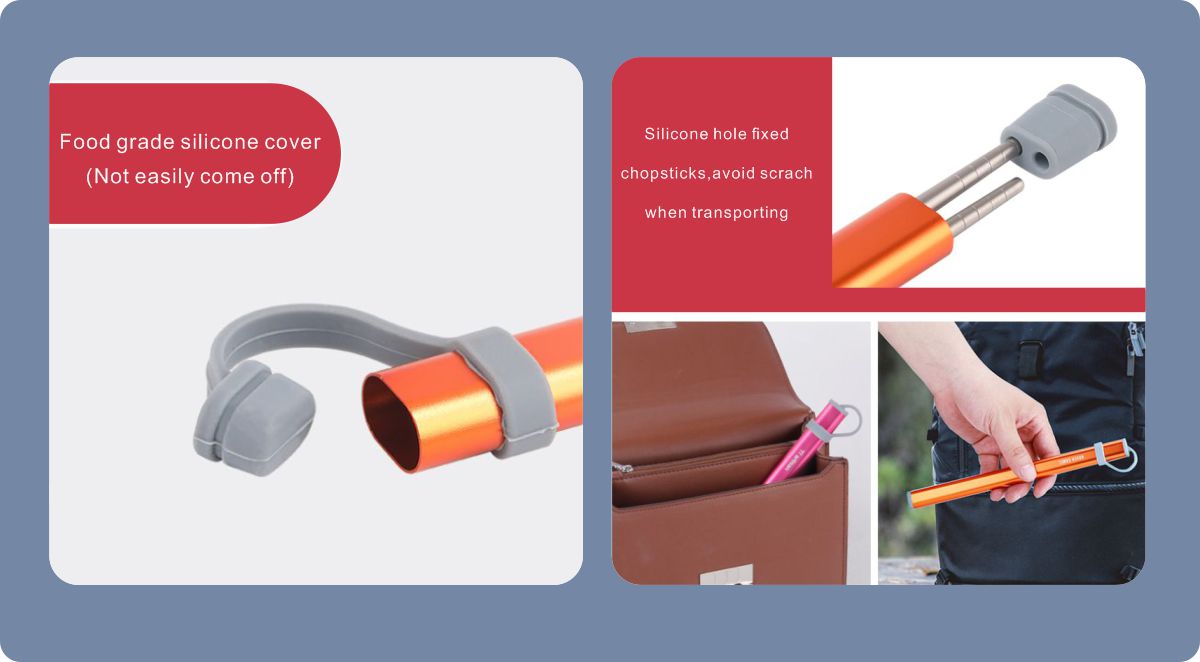 Dimension:
Round long
Round short
1.Name: Round titanium chopsticks 1.Name: Round titanium chopsticks
2.Material: titanium,
aluminum
、
silicone 2.Material: titanium, al
、
silicone
3.Surface: Sanded, colored 3.Surface: Sanded, colored
4.Chopsticks Size: 7.2*235mm 4.Chopsticks Size: 7.2*190mm
5.Aluminum tube size: 260*32*16.5mm 5.Aluminum tube size: 217*32*16.5mm
6.Weight: 14.5 +32 g 6.Weight: 11+25 g
7.Color: Customizable 7.Color: Customizable
Square long Square short
1.Name: Square titanium chopsticks 1.Name: Square titanium chopsticks
2.Material: titanium,
aluminum
、
silicone 2.Material: titanium, al
、
silicone
3.Surface: Sanded, colored 3.Surface: Sanded, colored
4.Chopsticks Size: 6.8*6.8*235mm 4.Chopsticks Size:6.8*6.8*190mm
5.Aluminum tube size: 260*32*16.5mm 5.Aluminum tube size: 217*32*16.5mm
6.Weight: 14.5 +32 g 6.Weight: 11+25 g
7.Color: Customizable 7.Color: Customizable

Package Includes:
| | |
| --- | --- |
| Accessories | Quantity |
| Tatinum long chopsticks | 1 pair |
| Aluminum tube | 1 Pcs |